SEQUENCE CONTRACTING LLC was established in UAE by pioneers in the field of steel structure who had a vision and ambition to be the first choice of any client, whether in private or public sector, to develop their requirements being it supply, erection or turnkey of any kind of structural steel job from the simplest structure to the most challenging and complex ones.
We ensure that all projects are executed under the highest international standards. Our well experienced and highly specialized staff guarantees unmatched product superiority and complete customer satisfaction. Be it complicated designing, innovative ideas, or decorative design, Sequence Contracting is unrivaled and leads the way.
Our design and build capability is one of our significant strengths since we acquire the resources and experience to provide cost saving solutions to our customers by developing any kind of project from a conceptual stage to a final and concrete executable project always respecting international design standards and local authorities requirements.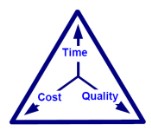 Every project is handled and studied carefully by our team of experienced engineers by tackling the basic three constraints which are Time, Cost and Quality. We always ensure the required resources, tools and techniques are provided to meet these constraints thus leading to a successful project completion as per planned schedules and client's expectations.
Our strategic alliances and partnerships with major international and local fabricators and suppliers ensures our commitment to offer the best possible engineering solutions to any kind of challenging project that might come along our way.